Marine Upholstery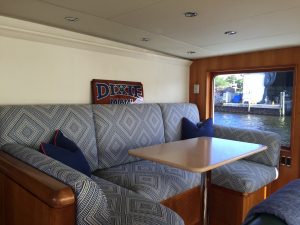 If it is on your boat, we can make it look like new.  From leaning posts to full deck cushions, we can make it right.  We reupholster all types of boats from a dinghy to yachts.  Our upholstery has built its reputation on quality affordable craftsmanship. As our name suggests, we are the leading Marine Upholstery in the Miami area.
Because boat cushions are exposed to the elements, it is important that only the property materials and construction features are implemented.  We will show you how it should be done so you can compare.  We do it the right way, using UV resistant threads, quick dry foams, and fast drain under panels.
We also carry a complete line of high grade marine fabrics and covers for any use, which can withstand years of the harsh South Florida environment.  The materials used are critical to the life expectancy of your job, let us show you the right way.
Give us a call, we will always be happy to discuss your requirements.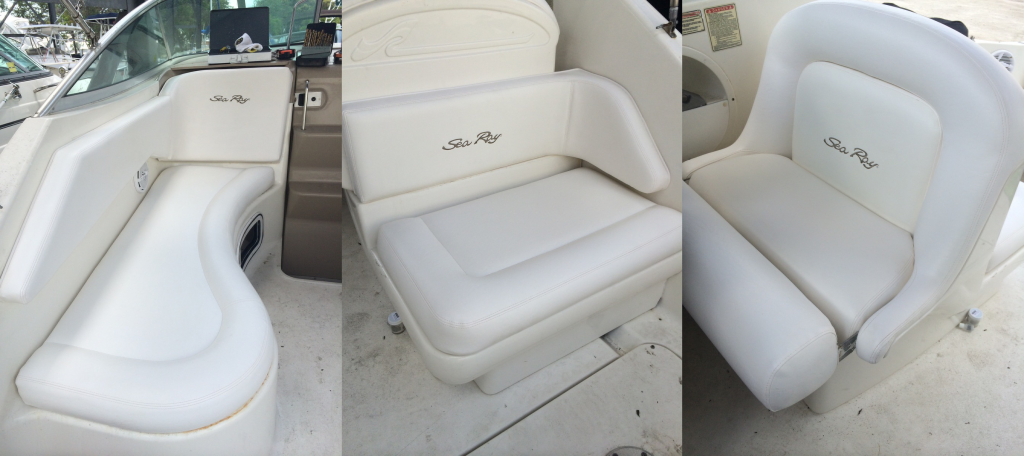 Boat Cushions
Bring us any of your removable boat cushions and we will make them look new again.  If you don't know how to remove them, bring us a picture and we can arrange to  have them picked up and reinstalled.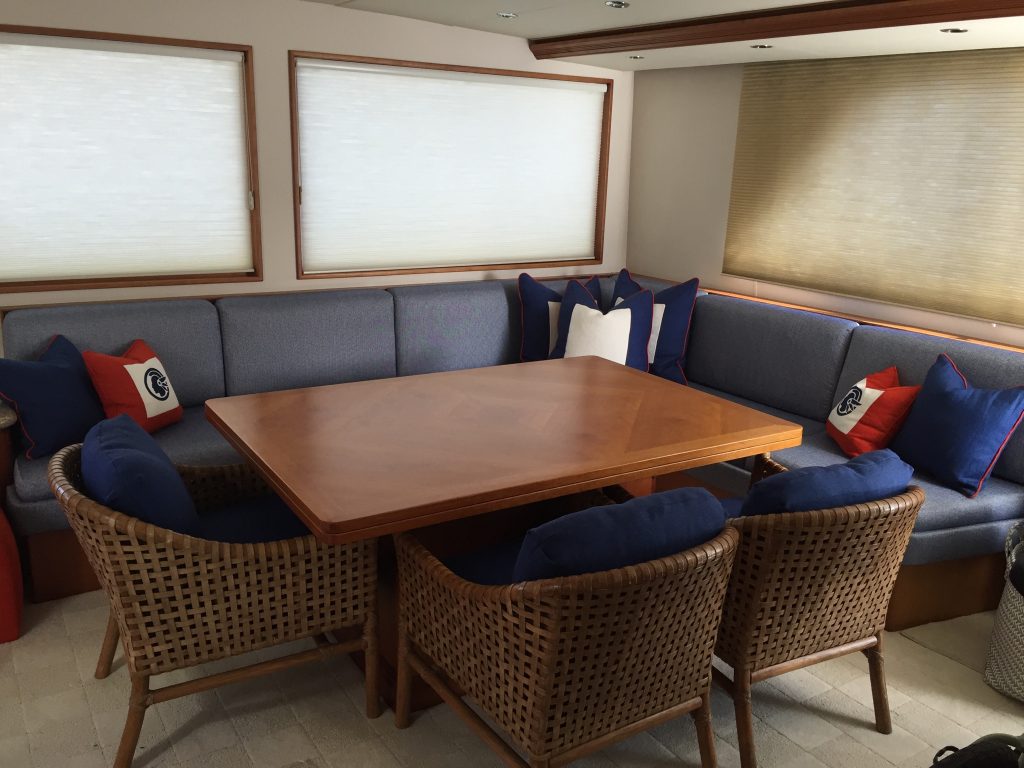 Yacht Interiors
We can refurbish any part of your yacht.  If you need a new lounge, helm seat, or headliner, we know how to replace it.