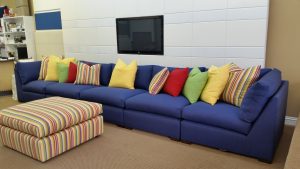 We have built an enviable reputation in the home and patio industry for quality workmanship at competitive rates. We work with some of the best known firms on new and refurbishment projects and we are always happy dealing with individual owners and companies.
We specialize in the manufacture of home upholstery, from small apartments large mansions. All items are manufactured on site by our specialist team and are not outsourced. If you require a special seat to be manufactured we can undertake this for you using a drawing/sketch to start with.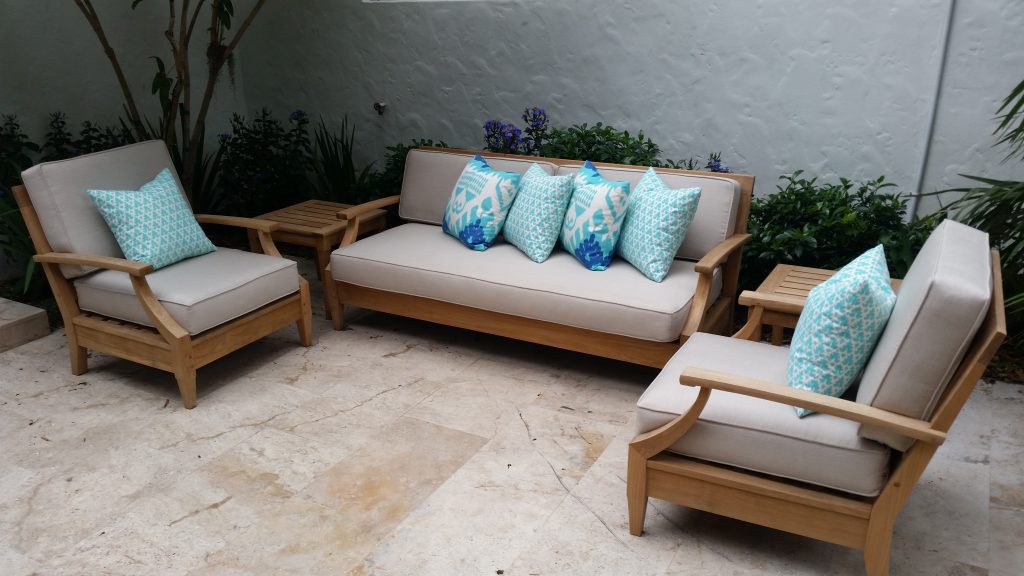 Patio Cushions
Not all patio cushions are the same.  If yours are getting wet, you will need specific foam and cushion to allow a greater life expectancy.  Our cushion construction has been specially developed for continuous outdoor use.  Marine grade UV resistant threads, along with our drainage fabric technology provides a finished construction that will survive the harsh elements of Florida.  With our superior cushion techniques and mildew resistant line of fabrics you will end up with outdoor cushions that will last.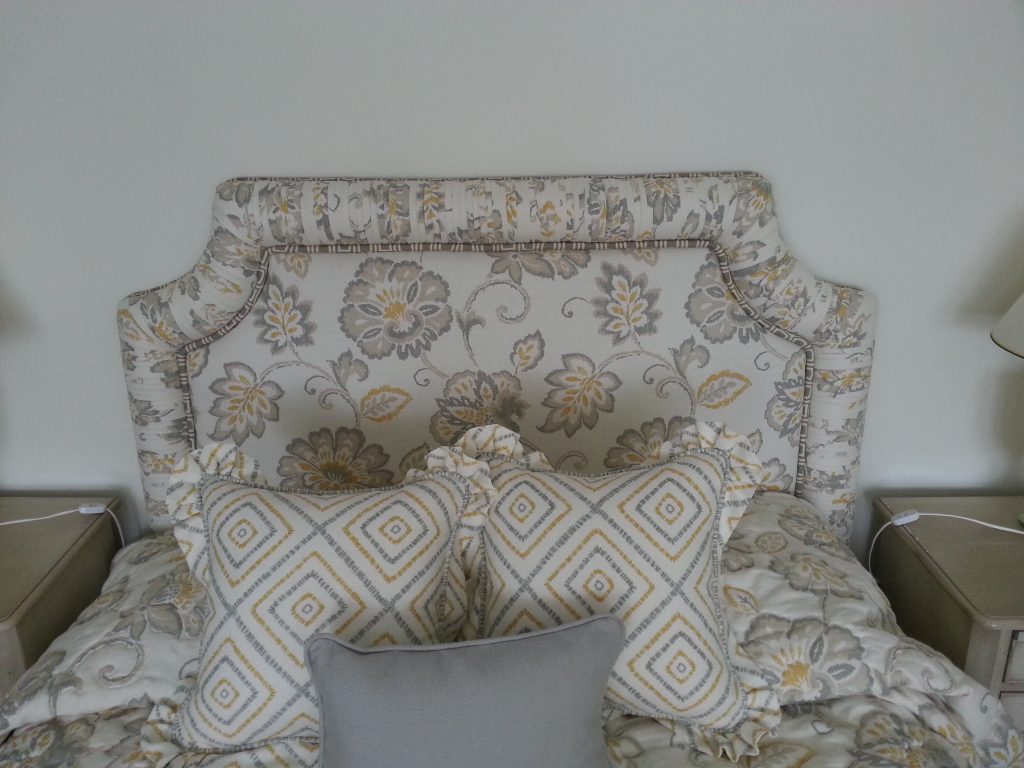 Headboards
We can fabricate any size and style headboard you need.  Using our showroom samples or bringing in an example, if you want it, we can make it.  Combine our quality construction with any of our fabrics or bring in your own material.  Either way, you will end up with a superior finished headboard built to last.  We will show you how we construct our high quality products so you can see the difference.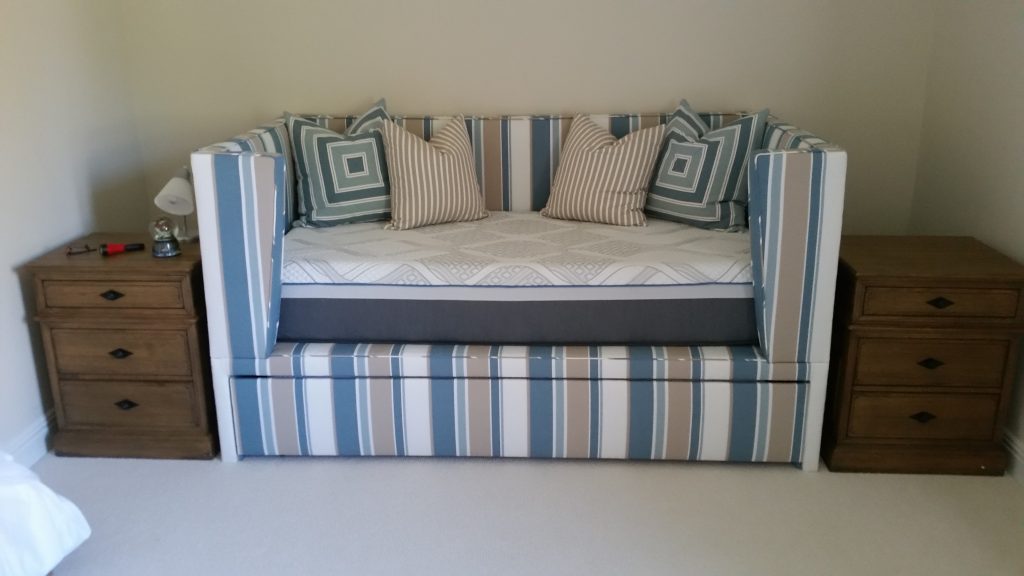 Upholstered Beds
Just like our headboards, we can custom design and build any style and size upholstered bed.  From simple platforms to integrated floating beds, we do it all.  You are more than welcome to bring in a drawing and photo.  We can make it happen.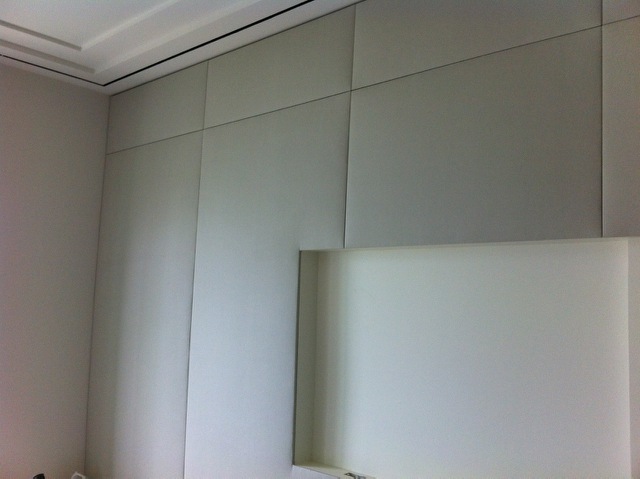 Upholstered Walls
A unique service we offer is the ability to upholster any wall, big or small.  We can even upholster your ceiling.  Our projects include guest baths, kids rooms, studies, family rooms, restaurants, and bedrooms.  if you want to create a truly unique setting this is a great option.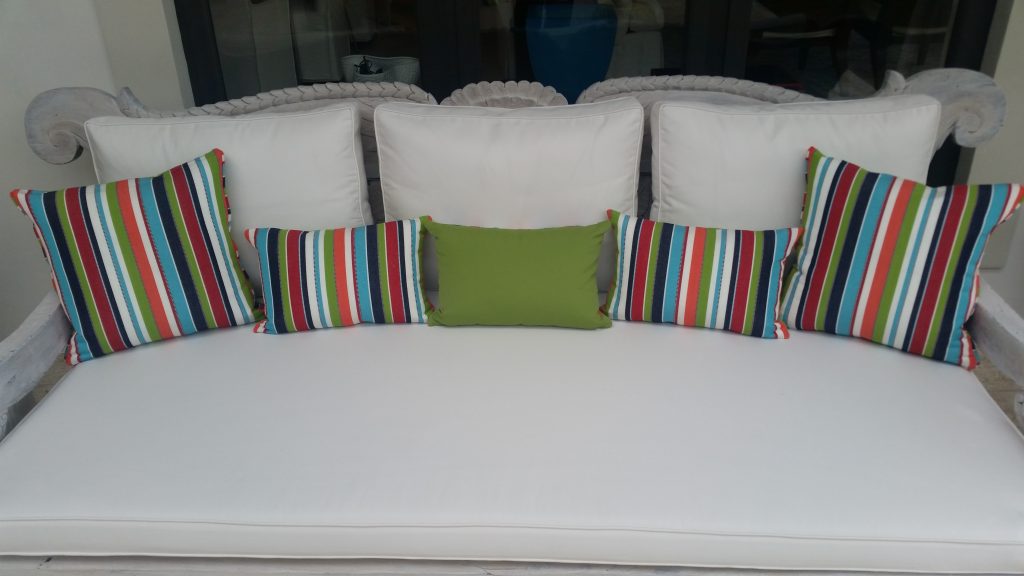 Foam Cushion Replacement
Foam cushion replacement may seem simple, but using the proper density, type, and quality foam is truly an art.  Our staff has many years experience replacing foam inserts and will advise you of exactly the right foam to accomplish the level of comfort and longevity you need.  All this at a competitive price.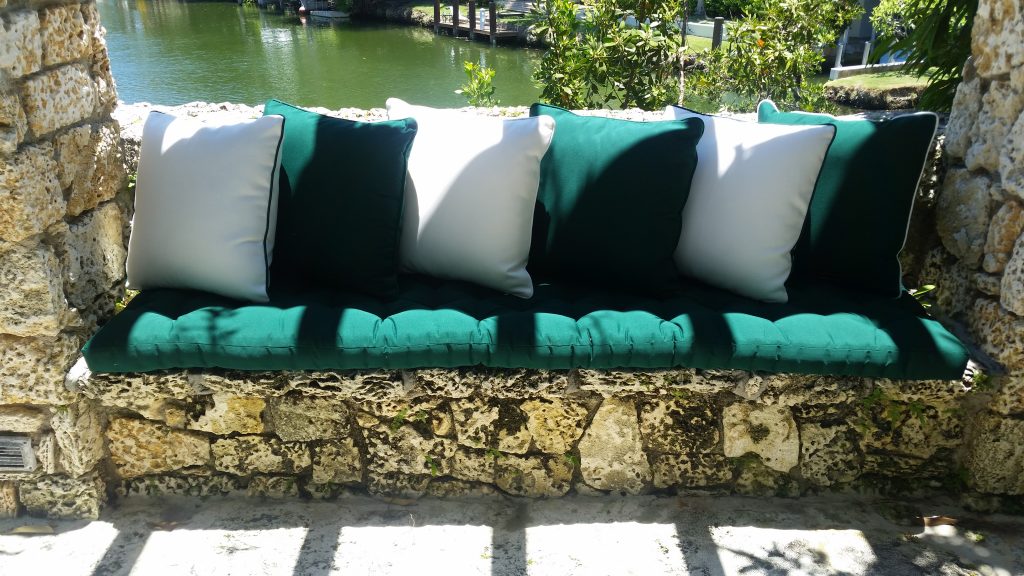 Custom Decorative Pillows
We can make any size and shape throw pillows you want.  They can be filled with a number of different fills and can be edged with all kinds of treatments.  Whether you want down filled with tassels to fiber filled with a simple welt, we can do it.  You pick the size, shape, fabric, filling, trim, and quantity and we will be happy to accomplish your goal.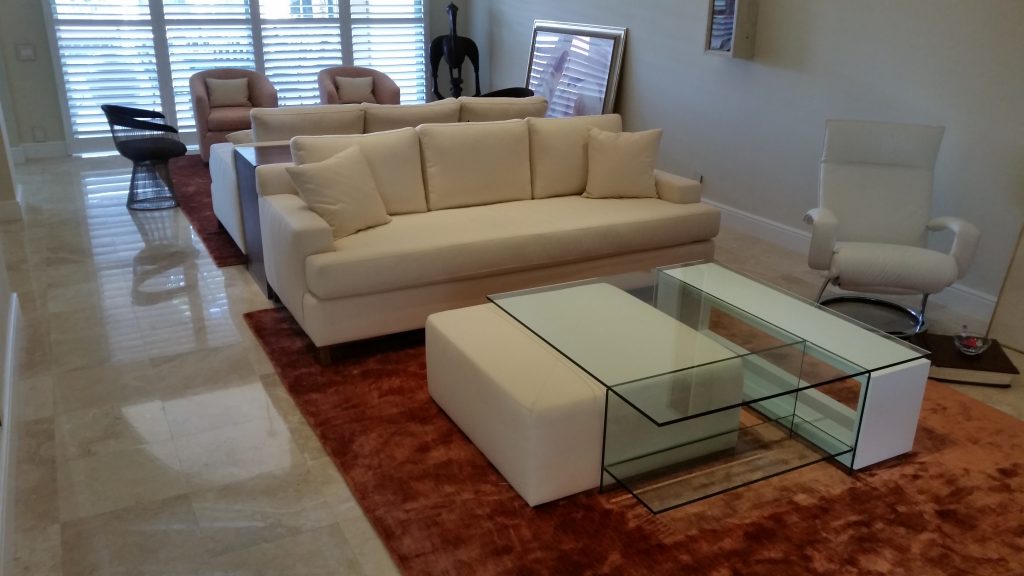 Custom Upholstered Furniture
If you can imagine it, we can build it.  Bring in a drawing, photo, or floor plan of what you need so we can build the proper scale and fit for your special requirements.  We will turn your imagination into a finished product that you will enjoy for years.